This post may contain affiliate links, which means we may earn a commission if you purchase through our links.
Reading Time:
2
minutes
I'm a member of SAG – AFTRA (The Screen Actors Guild – American Federation of Television and Radio Artists). Having had graduated from TV Broadcasting School, it's nothing new being in front of a camera. I thought I would be a journalist after I graduated from TV Broadcasting school but I was more interested to get involved in TV / Movie productions and becoming an inspiring actress. Here is some of my contribution to the entertainment industry.
Experiences are the best life learning that you don't get in any school. Be out there. Be Positive. Chase your own dream. Surround yourself with a positive environment that lifts you up. Don't let others bring you down and tell you otherwise. Believe in yourself. It doesn't matter how small your contribution is in life, you are doing the best you can.
I had been working with hundreds of TV series and feature films and here some of that I was involved with listed below. Small part but gain lots of experience and got to work with Hollywood A-lister. More updates to come…
Westworld Season 1, Episode 1.
Video shot
Dolores (Evan Rachel Wood) meets the mysterious Man in Black (Ed Harris) in this clip from #Westworld! Check it out. pic.twitter.com/PRpccgvIHv

— IGN (@IGN) September 29, 2016
Screen shot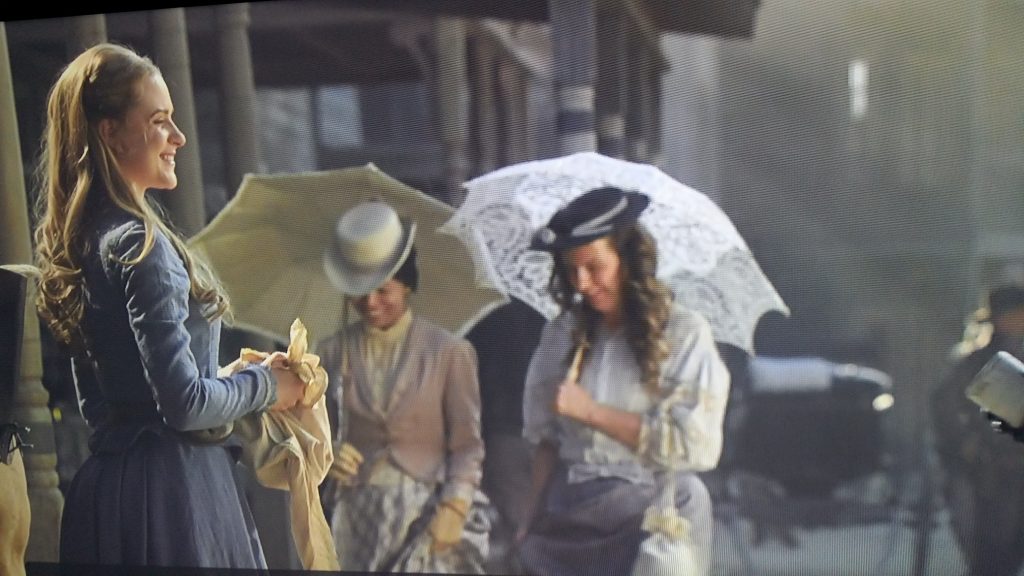 Recent jury duty at the Dr. Ken TV show. Can you spot me?
Video Shot
Screenshot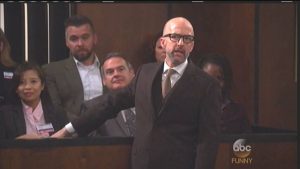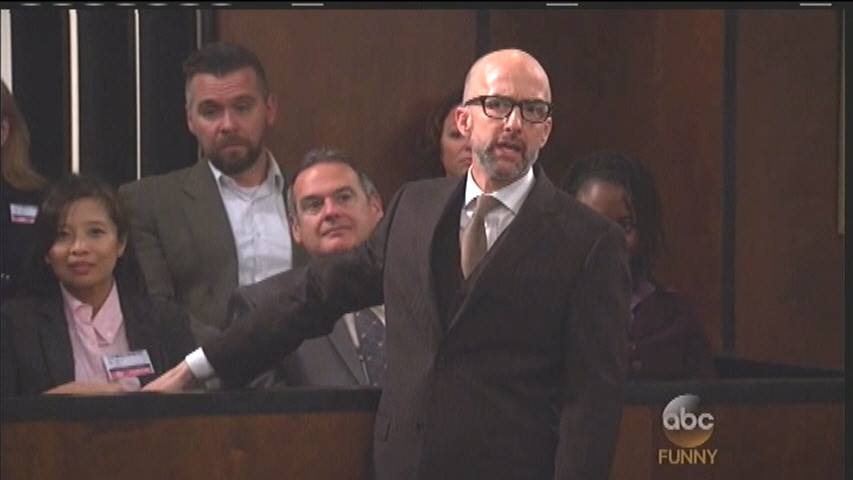 My small tiny project contribution with college humor recently. Stop Saying "It Ruined My Childhood."
Video Shot
Screen Shot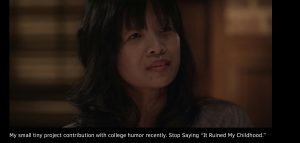 It was a pleasant to work with Johnny Depp on his movie, Transcendence.
https://www.youtube.com/watch?v=VCTen3-B8GU&feature=youtube_gdata_player
I played as one of the jurors at Grey's Anatomy Season 10 Episode 9 Sorry Seems To Be The Hardest Word.
Video Shot
Screen Shot